Volume 19. Rostov Regional Fine Arts Museum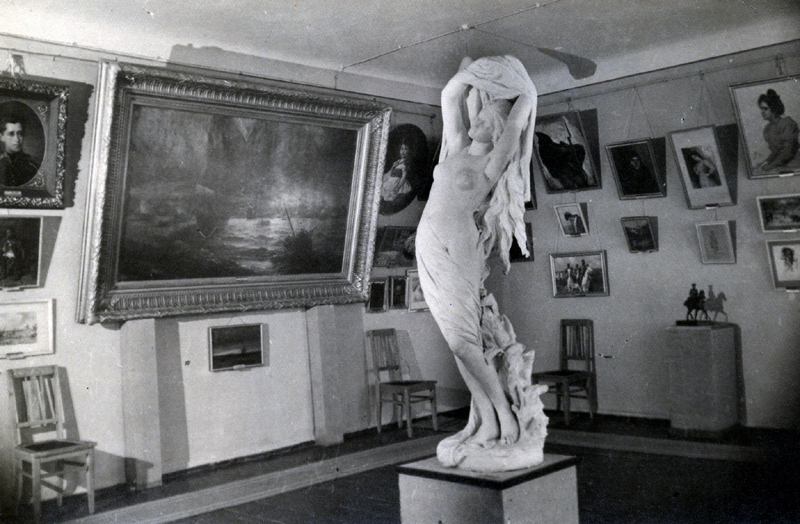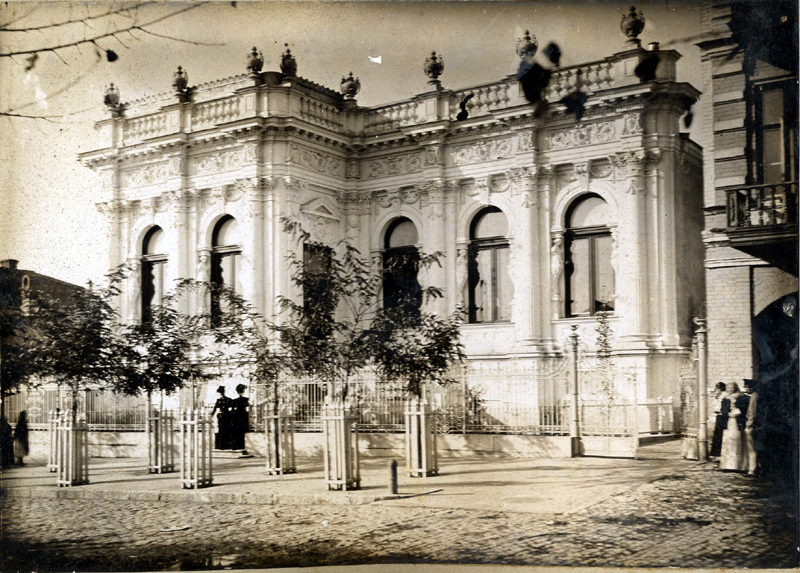 Private residence of lawyer
Petrov before revolution,
the beginning of ХХ century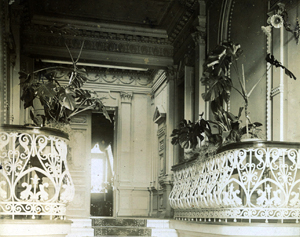 Lobby of a private residence
of lawyer Petrov before revolution,
the beginning of ХХ century
Rostov Regional Museum of Fine Arts is situated in a mansion in one of the beautiful and picturesque streets -the street of Pushkin.
In 1910, in Rostov-on-Don, the first municipal museum with the art department was officially opened.
In 1918, when Rostov Soviet power was established, significant art treasures from private collections were transferred to the City Museum.
Original art collection comprised 320 paintings: works by Russian artists - Repin, Polenov, Levitan, Savrasov, Shishkin, Surikov, Serov, Aivazovsky, the product of Western artists.
In 1938 the Rostov regional museum of local history separated the Museum of Fine Arts.
In June 22, 1941, the Great Patriotic War began.
Valuable works of Russian and Western European painting, sculptures and porcelain collections were evacuated in Pyatigorsk, in the premises of the literary museum "House of Lermontov.
In the 23 June 1942 the Germans took Rostov. After some time Workers of the staff of Rosenberg, which was engaged in the export of Soviet cultural values, found 24 heavy boxes with the nscription "RMFA" (Rostov museum of fine arts) in the barn of the house-museum of Lermontov in Pyatigorsk.
In November 1947, in the warehouses in the eastern port of Derutra (Berlin), there were about three thousand boxes of artifacts of Soviet museums which were found on the territory occupied by Germany. In December 1947, the part of the cargo (4 cars) arrived in the town of Pushkin at the disposal of the Central storage. Among the museum pieces were installed 40 pieces owned to the Rostov Museum of Fine Arts. 38 are currently in the fonds of the museum.
34 exhibits were returned to the Rostov-on-Don museum after the war from the castle Colmberg in Southern Germany.
29 paintings of the museum were brought back from the evacuation of Pyatigorsk.
The exact list of missing museum pieces could not be made: the archive of the museum was lost.
The historical data of nowadays cann't restore a complete picture of pre-war collection of the Rostov museum. During the war years archives and records of the museum were completely lost. The lack of inventory books, photographs, museum's collection of pre-war period extremely complicated the creation of the catalog. The Museum expresses its appreciation to the experts of the Ministry of Culture of the Russian Federation for their methodological assistance and provided materials. The museum expresses the special thanks to Nicholas Nikandrov.